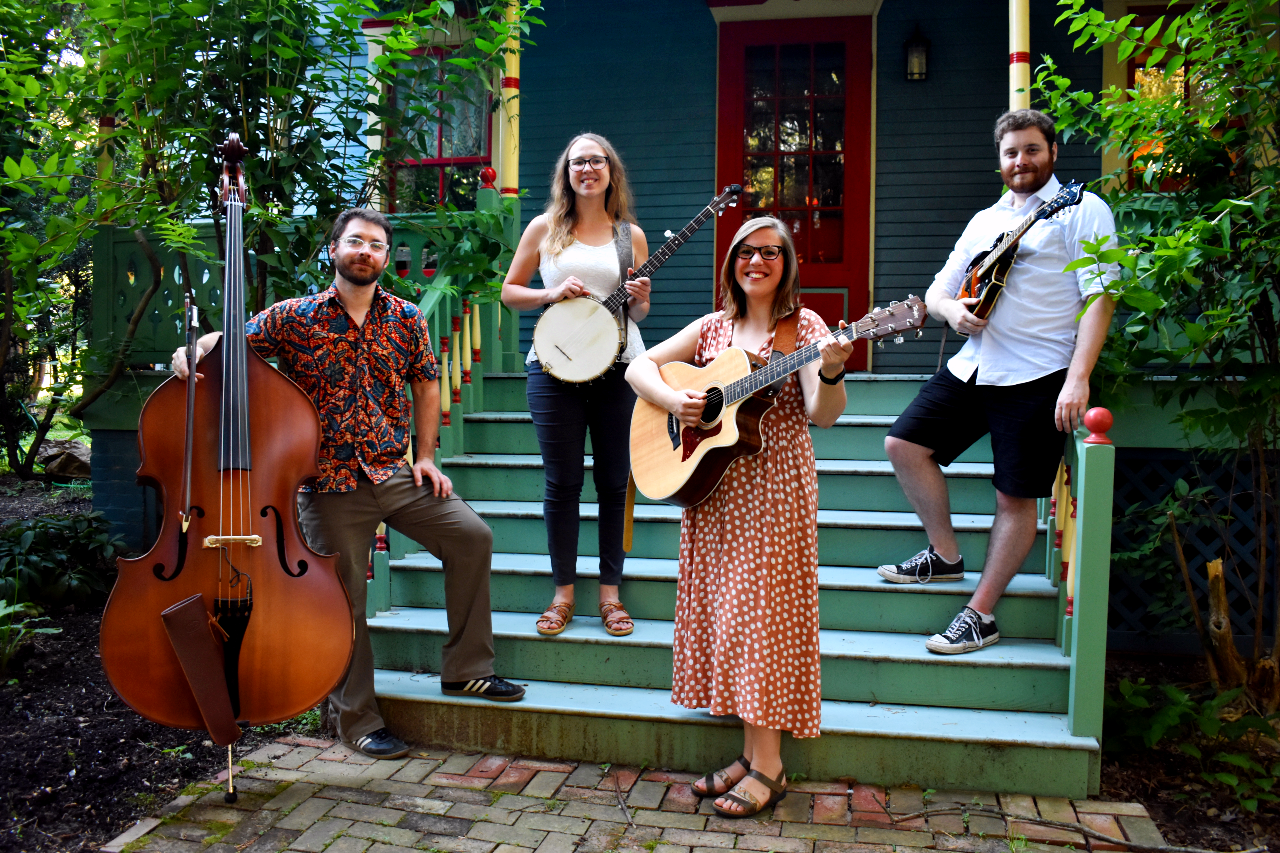 Three-time Wammie Award finalist and DC Americana/folk favorite Hannah Jaye and The Hideaways
released their highly anticipated self-titled full-length debut album on February 28, 2020. DC music journalist Rudi Greenberg from The Washington Post described the new "self-titled record [as] showcas[ing] the band's high-energy folk rock and Takoma Park native Hannah Jaye's soaring vocals." 
Hannah Jaye and the Hideaways are steeped in the folk storytelling tradition, creating an artful fusion of rootsy acoustic Americana, folk and country music while weaving compelling contemporary musical narratives that speak to the challenging day-to-day realities of the millennial experience.
Since forming in March 2018, the band—which includes lead singer and guitarist Hannah Jaye, banjo player Shannon Orcutt, mandolin and fiddle player Will Wheaton, and bassist Greg Mulley—has performed over 80 shows at DC-area venues such as Union Stage, Songbyrd, Gypsy Sally's, Big Bear Café, Hill Country Live and the legendary DIVE, where budding stars from Bonnie Raitt and Al Green to the Ramones have held court. The group has also played at numerous local festivals, including in 2019 alone at the Kingman Island Bluegrass Festival, HERA Festival, and Takoma Park Folk Festival.
Stay up to date with Hannah Jaye and the Hideaways!